I've come to learn there are few style-related questions I can ask without Uniqlo being an appropriate answer. I can't even front, the Japanese retailer founded in 1984 literally makes all of the basics you need. Trust me, I tried to fight it. Coming from a city where Uniqlo is as foreign as actual ramen houses (Cup Noodles Childhood), I was wary of any large department store that could be found at the mall. I'm like way too cool for that, dawg. Then I humbled myself. I needed some black slacks. So, what to do? I'm a big fan of thrifting but pants? I don't know man, that seems a bit sketchy. I value my reproductive organs and whatnot. So, I asked around. EVERYONE told me Uniqlo, it was like my friends were getting paid in Yen on some covert ops type deal. It blew my mind, I had to do it… I went to the mall (*cue ominous music*).
(image via www.uniqlo.com)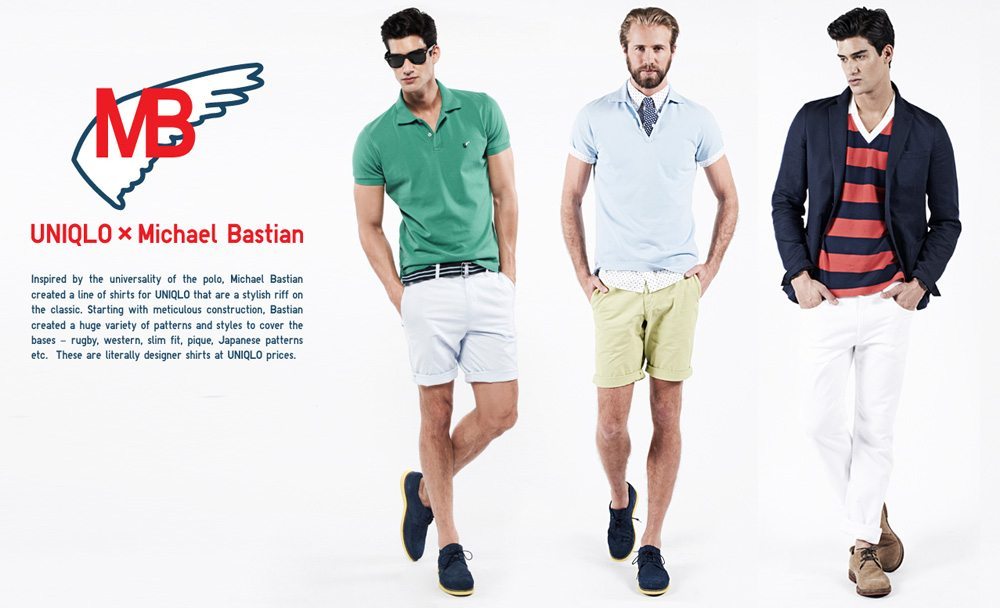 I was drawn to the store's lights like a really persistent moth. You know, that one that just keeps trying it and trying it despite the fact that you're just trying to drink your iced tea in peace. In other words, it was hella bright. You can't miss a Uniqlo, that's for damned sure. The music in there had me pretty hyped too, I was in the fitting room getting my Zoolander on.
Oh, and they carry just about anything you need. I went in that mf looking for black slacks and came out with a polo, some khakis, dress socks, and the very flattering boxers I'm currently wearing.
(image via www.thesylishtraveler.com)
Really, what I'm trying to say is, Uniqlo has become that "first stop" for me. It's very much that crucial. The price point is… well, on point. The clothes are basic and essential to whatever it is you want to do with your wardrobe. Plus, Pharrell is on board and he's the cool guy general so stop frontin'.